Read's Governing Body is responsible for the overall governance of the School and works with the Head and her Senior Management Team to provide strategic leadership.
Governors provide guidance and expertise to ensure Read runs efficiently and effectively. The Governors meet every term and also sit on several committees including Health, Safety & Safeguarding, Finance & Property, Education, Teaching & Learning and Marketing & Communications. The Governors draw on a wealth of experience from a variety of sectors and several Governors have prior experience of the School either as a parent, or as a former pupil. Our Governors share the values and ethos of Read for its pupils and staff alike.
All our Governors serve voluntarily and receive no remuneration.
Read is a Registered Charity (No 529675). It is administered by The Read School Drax Trustee Limited (Company No 7236884); the Governors are the Directors of the Company.
Brian Watt - Chairman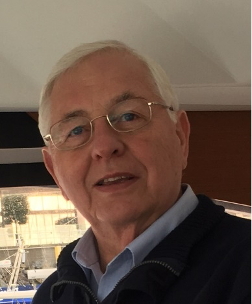 Brian was a pupil at Read School, leaving in 1968 to complete a Cadetship at the Royal Air Force College Cranwell. He served for 22 years, retiring as a Wing Commander in 1990 to study for a Masters in Business Administration at Cranfield in 1991.
For 25 years thereafter, he was responsible for supply chain and manufacturing operations in many different countries, with major projects in Europe, China and Poland. In recent years, he was an independent business consultant, with a focus on the management of change and continuous improvement.
More recently, he has been Chair of the Board of Governors at Victoria College in Jersey and Chair of Wetwheels Jersey Limited, a charity which takes disabled and disadvantaged people to sea in a specially adapted motorboat. He is a keen sailor, loves skiing with his grandchildren and is an amateur astronomer.
David Pritchard - Vice Chairman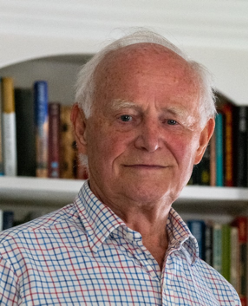 David became a Governor in 2019 and is Vice Chair of the Board, a member of the Finance and Property Committee and Chair of the Read School Foundation.
He boarded at Read School for four years, becoming Head Boy. In 1966 he graduated in aeronautics and astronautics and joined the aircraft industry as an Executive Trainee, eventually becoming Commercial Manager for the HS125 executive jet.
He then switched into banking and spent about 10 years with each of Citicorp Investment Bank and Royal Bank of Canada. Then, shortly after joining Lloyds Bank, he was seconded for two years to head the UK's regulation of securities markets, such as the Stock Exchange. On returning to the bank, he was appointed to the Board and ran the wholesale and international division. On retirement from full-time work, he was elected Deputy Chairman of the Lloyds Banking Group and chaired the Board's Risk Committee.
More recently, he has chaired or served as a non-executive director of a number of companies, including Scottish Widows, Allied Irish Banks, Songbird Estates (owner of Canary Wharf), Morgan Stanley Card Services and Euromoney Institutional Investor.
He also serves on the Board of Cleveland Clinic Philanthropy, the investment committee of Motability and is an advisor to HighBrook Investment Management.
Trevor Evans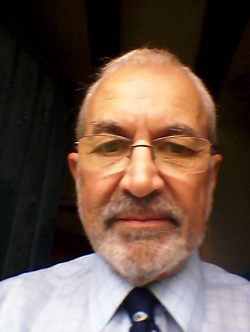 Trevor was educated at St Peter`s School, York, and later joined the Civil Service retiring in 1998.
He came to Read School in 2008 to command the Combined Cadet Force (CCF), having served in the TA and Cadet Forces since 1969. Trevor retired in 2017 as Lieutenant Colonel.
He became a Governor at the school in 2017 with responsibility for Safeguarding, Boarders and oversight of the CCF.
He has worked with SSAFA, the Armed Forces Charity, since the 1998 and is a Divisional Secretary in East Yorkshire, he also administers the VJCS (Veterans in the Criminal Justice System) scheme in North & East Yorkshire.
Trevor is married to Stephanie and lives near Market Weighton, his pastimes include Hill Walking and reading Modern History.
Dr. Richard White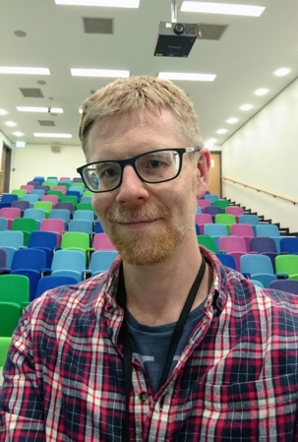 Following his A-levels, Richard left Read School in 1996 and enrolled as an undergraduate student at the University of Leicester. Here he received both B.A. (1999) and MSc (2001) degrees in Human Geography, before undertaking a PhD in Economic Geography. In 2005 he was awarded the degree of Doctor of Philosophy.
Following two years at The University of Warwick as a Research Associate, Richard was employed as a Lecturer in Human Geography by Sheffield Hallam University. His main teaching and research agenda explores a broad range of critical, ethical, environmental and activist geographies. His research findings have been published widely, and this led to him being promotion to Reader/ Associate Professor in 2015. He currently sits on a number of Editorial Boards, and is an active member of The Research Advisory Committee for the UK Vegan Society.
Any time outside of academia is spent enjoying the company of his family, or growing fruit and vegetables on his 'no-dig' allotment plot.
Claire McLaughlan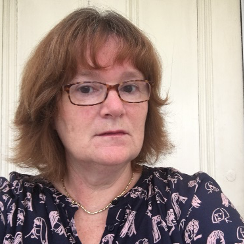 Clare has a son in the Sixth Form at Read School. After a degree in French & German at Durham University she moved to London where she qualified as a Chartered Accountant with Deloitte. She has subsequently worked in a variety of industries including latterly at a large media company.
Clare has previously acted as PFA Treasurer at other schools. After moving up to York in 2019, she joined the Read Board of Governors. Clare enjoys walking, travel and genealogy.
Chris Sunley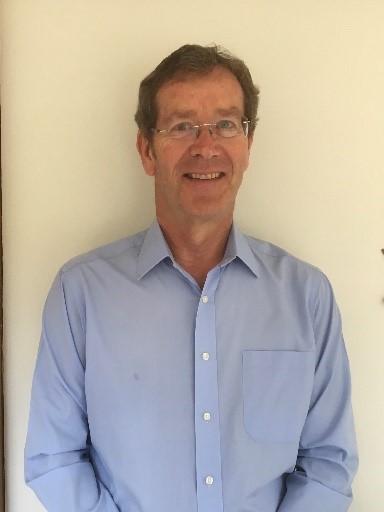 Chris joined the school as a pupil in 1961 and left in 1968. As well as academic study, Chris really enjoyed sport, especially swimming, athletics and rugby. On leaving the school after A levels Chris studied for a chemistry degree at Manchester University, before studying for a PGCE at Leicester University.
He started his teaching career in Norfolk at a state day/boarding school before teaching in Somerset and Suffolk, where he became a deputy head. He was then appointed by Suffolk LEA as Science Adviser to all primary and secondary schools before becoming Senior Curriculum Adviser with oversight over all subjects.
During his teaching career he became a Chief Examiner for Co-ordinated Science at the Cambridge Examinations Board before being appointed as one of Her Majesty's Inspectors (HMI) of schools. He then worked at the DfE as Deputy Director of the Secondary National Strategies for school improvement. In this role he had responsibility for science, IT and behaviour and attendance. More recently Chris has worked as a self-employed Education Consultant, working with state, independent and overseas schools. He has also been Chair of Governors for a primary school in Norwich.
Chris lives in Suffolk but has family still living in Selby.
Kevin Weston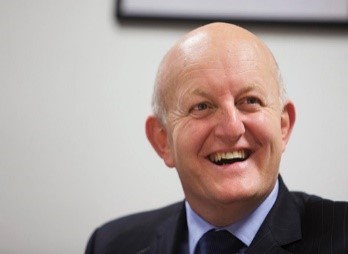 Kevin is a solicitor and partner at Ward Hadaway.
Kevin was born in London and moved to Yorkshire in 1988. Kevin's legal career has spanned over thirty years, after having taken an unconventional route into the legal profession, both working and studying whilst in full time employment. Kevin commenced his career at Ashursts London, in 1986, before joining Ward Hadaway in 2008, after previously working for two other Leeds-based firms. Day to day, Kevin is responsible for the firm's relationship with key charitable clients.
Kevin resides in Brayton with his partner Lynn and two children Zoe and Oliver, both former pupils of the school. Kevin is a loyal supporter of the Read School and has participated in its annual ski trips to Italy, officiated games of rugby union and umpired cricket matches. Kevin is a former member and player of Selby RUFC and is proud to have played for the 1st XV and won the Yorkshire Shield in 1995. In Kevin's spare time he is a rugby union referee with the Yorkshire Referees Society and a keen cricketer.
Sarah Jackson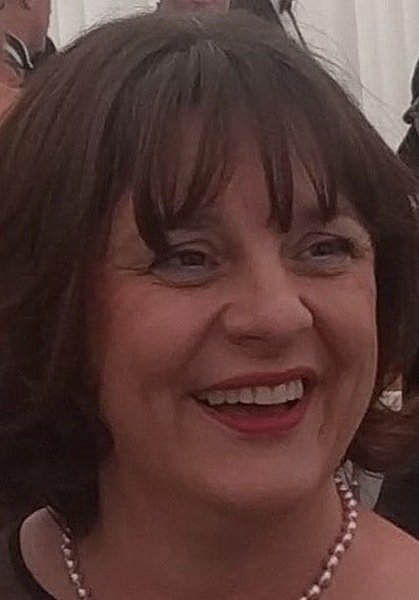 I live in Wistow with my husband Craig (who attended The Read School between 1980 to 1983) and our daughter Emma, currently in Year 5 at the school. Having completed a degree in Hospitality Management, I spent six years working in the hotel industry as Deputy Managers in the Housekeeping Department in both Watford and Heathrow Airport. I moved from hotels to accommodation management at Kingston University Surrey for undergraduates. I studied for a diploma in Montessori Education and then worked as a Montessori Teacher in a private nursery before embarking on my PGCE to gain QTS.
I started my main teaching career at 4-11 Primary School in Sutton, Surrey, as a Reception Teacher. After rising to lead the Foundation Stage within this school, I moved to Wistow where I continued teaching R and YR 1 in a much smaller village school, appointed Assistant Head for the final year before becoming then headteacher. After six years, I left Wistow to take up a new headship at Whitley and Eggborough Community Primary where I currently remain as headteacher. I am delighted to be able to share my professional expertise in Primary Education to support the advancements of Read School, providing outstanding provision for all.
The education of children of all ages and needs is a true vocation of mine and I am delighted to be part of the Governing Body. As both a parent and Governor, I will ensure the school community strives to offer the best for all pupils as individuals, whilst also being a place of enjoyment across all aspects of learning.