The Upper Junior School comprises the Key Stage 2 classes, Years 3 – 6, and is located in The Coggrave Building on the main school site.
Coggrave is situated adjacent to the Senior School accommodation, enabling the school to retain its own identity, whilst allowing the children to share joint facilities with the Seniors, such as the Moloney Hall, the Sports Hall and playing fields, music facilities and the ICT suite.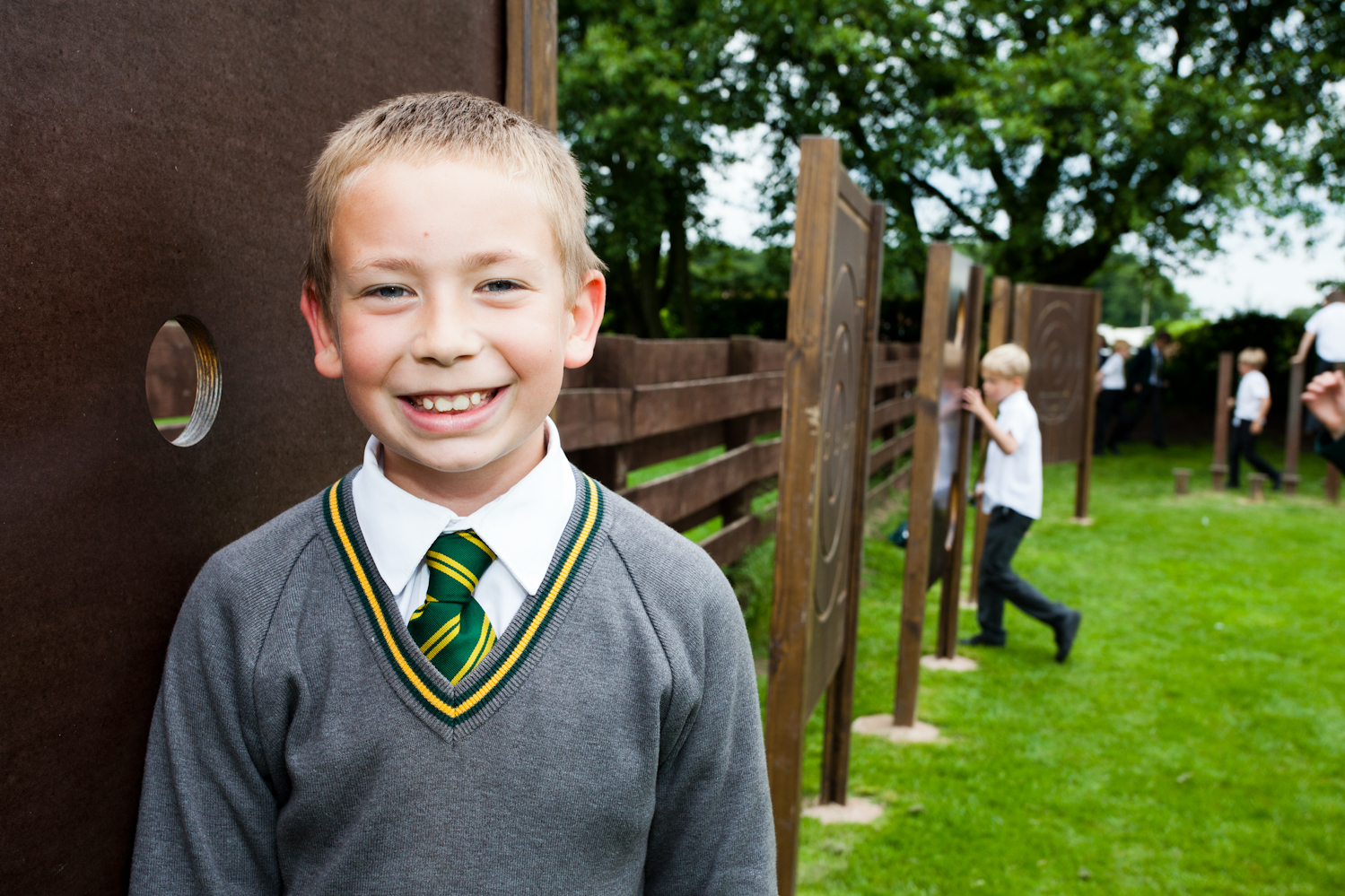 Why choose Read Junior School?
We foster a strong sense of family community where we nurture the individual child to fulfil their potential. Small learning groups help to promote self-esteem, creative expression and develop the enquiring mind.
Individuals are encouraged to succeed, and we regularly share and celebrate these many achievements. We also encourage teamwork, which works wells with our small class sizes.
Children become well-rounded individuals through our diverse programme of wide-ranging extracurricular activities, in addition to classroom teaching.
The Coggrave Building
Whilst retaining the essential ethos of the Lower Junior School, the Upper Junior School aims to encourage independent learning through a more specialised approach to the curriculum.
The Junior School establishes exceptional work habits within small classes, where the Form Tutor teaches English and Mathematics, and provides a high level of pastoral care.
Science, History, Geography, RE and ICT are taught in form, while other subjects are taught by specialists, including Music, Art and Physical Education.
All pupils also have the opportunity to learn a foreign language; a priority at Read, where we prepare pupils for the world.
Pupils have a secure base, in the Coggrave building, but also become used to a variety of teachers.
In turn, the children become known to all members of staff in the Junior School and also to some of the Senior School supporting staff.
As the Junior School is integrated into the main school site in this way, sharing resources and staff, pupils make a very successful, smooth and confident transition into Senior School at the end of Year 6.
Academic
Read Junior School pupils are bright and inquisitive individuals with a real thirst for, and love of, learning. Well motivated, they each have unique abilities, interests and aspirations. A well-orchestrated curriculum, delivered by dedicated staff, allows for the integrated development of academic, physical, creative and social skills as we strive to fulfil the full potential of each and every pupil.
Small class sizes enable pupils to receive the appropriate care, support and guidance, so pivotal to future success, at this stage of their independent educational journey. They develop at a pace that reflects their individual needs and capabilities while each pupil is encouraged to achieve the highest standard and be the best they can be. Individual care and attention promotes self-esteem, expression and an enquiring mind.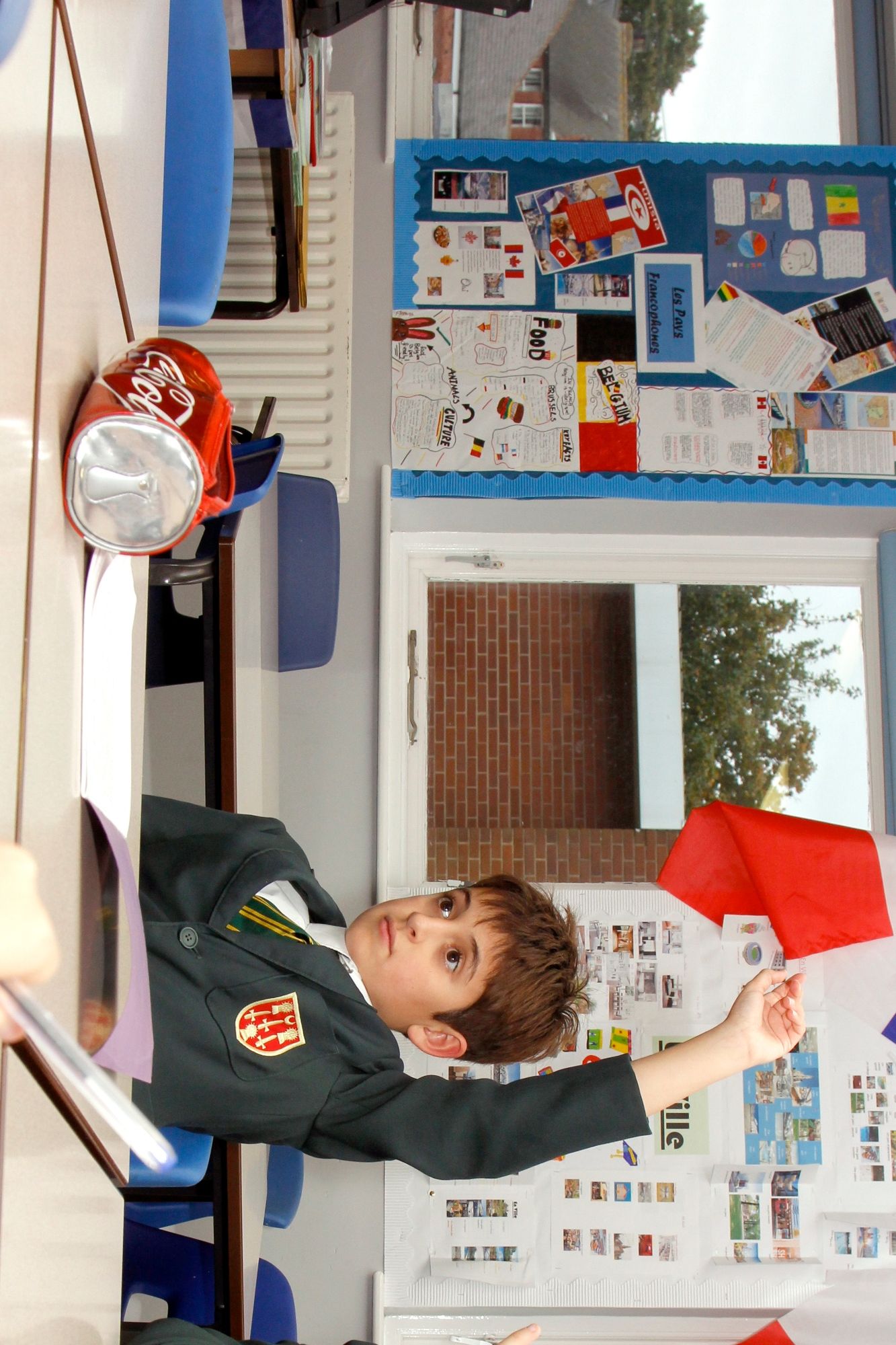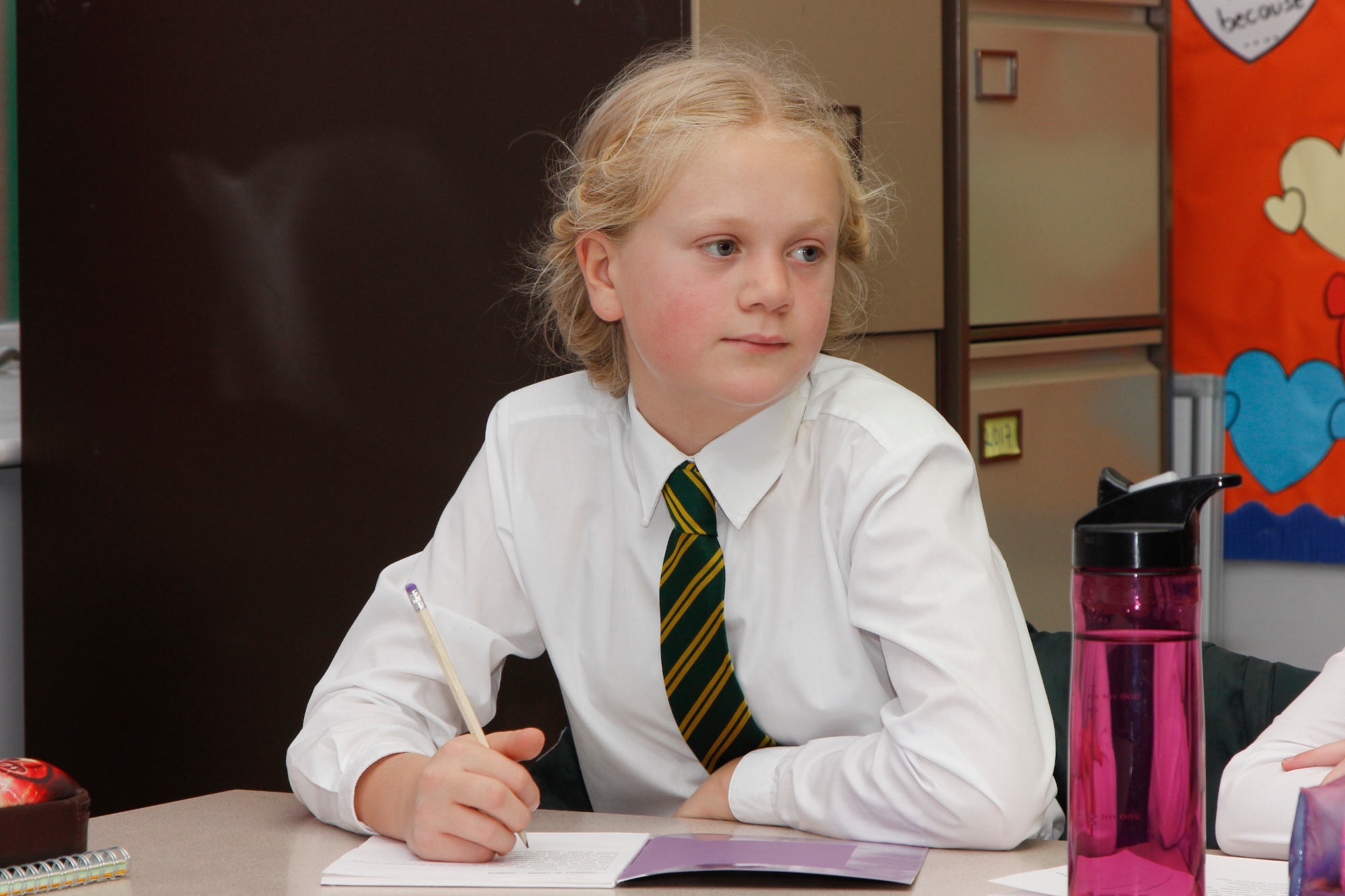 All pupils are encouraged to reflect upon their own progress, being directly involved in, and responsible for their own learning. Pupils are predominantly taught by a Form Tutor and progress towards specialist teaching in areas such as Music, Art and PE/Games. There are many extra-curricular pursuits and educational trips for pupils to enjoy.
The atmosphere in Read Junior School is secure and friendly with pupils actively encouraged to develop a sense of achievement through learning, and good manners and behaviour are openly praised and rewarded.
Highly motivated and dedicated staff work to the precept that every child is an individual and deliver a programme of study which is both achievable yet challenging to each pupil in their care.
Homework
Homework is an essential part of school life and a vital tool used to reinforce work done during the school day.
Pupils in Years 3 and 4 are set English and Mathematics on alternate nights, which is expected to be completed for the following day.
Pupils in Years 5 and 6 will receive English and Mathematics homework each night, also for the next day.
Other subject staff set homework once a week where pupils have a week to complete the task.
The regular practice of reading books, spellings and tables is also vital for pupils of this age group to attain the basics of English and Mathematics.
The Junior School encourages children to read for pleasure; never as a chore or competition to reach different reading levels. All children start on the Oxford Reading Tree scheme as they enter Prep School and progress through the levels at their own pace, and to support their own particular skills and needs.
As pupils progress they eventually become 'free readers'. We have our own well-stocked Memorial Library, in a beautiful, historical building, containing a wide range of both fiction and non-fiction material. The form tutor will supervise choices to ensure they have chosen sensibly in order to encourage interest and to maintain progress.
Each child has a reading record which should be signed every night. Form staff and supporting prefects who listen to readers, also contribute to this record book and this information aids transfer as children move up each year.
Each child is well known by all the Junior School staff enabling us to provide the pastoral care necessary to provide a safe, secure and stable environment where children settle very quickly and thrive.
We are interested in developing the whole child, with prime importance placed on their happiness and general welfare, alongside their academic achievements.
We operate the following codes of practice:
Zero tolerance on bullying. Any reported incidents of this nature will be fully investigated by the Head of Junior School followed by immediate and appropriate action to address any unacceptable behaviour.
Honesty is the best policy. We expect all children to be true to themselves and each other whilst retaining good manners and respect.
We are a school family. By developing a sense of self and being part of a wider school community, children learn the importance of looking after each other.
Rewards & Sanctions
Junior School focuses on high standards of work and behaviour in an atmosphere of praise and encouragement.
Good work and behaviour is rewarded by the awarding of Dojo points which are then collated within individual classes. Each week points are added up, and the winner receives the Dojo Award certificate!
A celebration assembly is held every week during which these awards are presented so that children can recognise each other's achievements.
We also celebrate a Citizenship Award; a certificate that highlights an individual's contribution to the wider school community, either through being particularly helpful or by polite and caring actions which have directly helped others.
Our 'Pupil of the Half-term' receives a book token for displaying all of the qualities we expect in a Read School pupil.
Any silly or inappropriate behaviour will be dealt with in a suitable manner according to the age of the child.
We will inform parents if necessary for them to reinforce the importance of high standards of behaviour and manners.
Houses
All new entrants to the Junior School are assigned to one of the three Houses: Dragon (red), Phoenix (yellow) or Unicorn (green)
Pupils are encouraged to work together where any House points awarded, feed not only into the Junior School tally, but in to the whole school, providing an overall winning House each term. This encourages team spirit and a sense of whole school involvement
Each child will be provided with the appropriately coloured lapel badge to signify their designated House with pride. Every attempt will be made to assign siblings to the same House.
Inclusive Learning
Many families choose Read School because of our firm commitment to helping all our children fulfil their potential.
Well-targeted, bespoke support meets this wide-ranging objective. Each child is respected and valued for the contribution they can make now and in the future within the wider community. Our pupils have a wide range of abilities and skills; we aim to develop any particular gifts and interests they possess, whilst providing a broad, balanced and relevant curriculum to help them in their future career and life, beyond education.
The Inclusive Learning Department (ILD) exists to enable all children in the school to achieve the above objectives. We understand that many children require a little extra input for a wide variety of reasons; often for a short period of time to deal with specific issues and sometimes for an extended period to help children access the wider curriculum successfully.
Pupils we support include those with:
developmental delay
specific learning difficulties (e.g. dyslexia, dyspraxia, dysgraphia, dyscalculia & Asperger's syndrome)
general learning difficulties
communication problems
emotional and social difficulties
speech and language difficulties
physical disabilities
gifted and talented requirements
sensory, physical or medical conditions
LEA statement identifying special needs
gaps in knowledge for various reasons
Our recent ISI inspection noted that 'all groups of pupils, including those with SEND or EAL achieve well and make good progress, relative to their starting points.'
The school educates all pupils alongside their peers within the curriculum wherever possible, as we strongly believe in an inclusive approach. We recognise, however, that some specialist provision outside the classroom will raise self-esteem, help children succeed in the classroom, and improve results in their final examinations. The following support is put in place after due process according to need and agreement:
classroom support to increase curriculum access and pupil achievement
differentiated work according to need
small group tuition to raise attainment in any area required
individual tuition to raise attainment in important areas
counselling as part of our pastoral responsibilities
We use provision mapping to provide all pupils on the ILD register with appropriate support, to help maximise access to the school curriculum, and we provide individual action plans to use with pupils in need of more intensive help.
We believe successful education and pastoral care is dependent on active and positive dialogue between parents, pupils and teachers. We are happy to discuss any educational or pastoral issue with parents or guardians of pupils at the school and welcome the opportunity to talk to prospective parents about what our school can offer your child.
The Read School is keen to promote the independent boarding school ethos across all areas of the school and with this in mind, we run an activity programme at the end of the normal school day, running in line with the timings for the Senior School.
Activities
Supervision from 3.50 – 5.00 pm is offered in the Junior School., Monday to Thursday.
Drinks and fruit are available
A variety of supervised, structured activities are offered, which change termly
Parents with younger or older children in Senior School participating in activities, can collect all their children at the same time
Those children who travel home on school transport should go to the collection point near the ILD block at 5.00 pm (3.50 pm on Fridays)
The Junior School staff offer a wide range of activities which are rotated on a termly basis. The choice of activities is made available to parents via a letter from the Head of Junior School at the end/start of each term. The return slip provided enables parents to discuss with their children the choices for the term and help organise their busy calendars and schedules. A term's commitment is normally required to ensure our registers are accurate and we know the children are where they should be.
Choices
The children can choose from a wide range of sporting, musical, dramatic and artistic activities and some curriculum based activities, including:
Science Club
Wide range of instrumental lessons such as piano/ keyboard, woodwind, strings, brass and percussion
Junior Choir
Recorder Club
Hockey/Netball/Rounders training
Rugby/Football/Cricket training
Chess Club
Sign Language
Swimming Club
Drama/Production Rehearsals
Craft Club
Knit and Natter Club.
Educational Visits
Over the course of their time in the Prep School, the children will have the opportunity to participate in a variety of excursions and visits, providing invaluable learning experiences supporting the curriculum.
Recent visits have included:
Year 6 'Rock Pool' trip to Robin Hood's Bay supporting the Science curriculum
Theatre and cinema trips supporting literacy
Visits to museums supporting history and geography
Visits to local churches in Drax, Selby and Brayton as part of the Religious Studies curriculum
Annual residential excursions for pupils in Years 3 – 6 to East Barnby Outdoor Adventure Centre in North Yorkshire, to Bewerley Park Centre for Outdoor Education at Pateley Bridge, near Harrogate, or to the Hollowford Centre on the edge of the Peak District
Year 6 visit to 'Crucial Crew' in York, run by North Yorkshire Police
Participation in the 'Young Voices' concert at Sheffield Arena
Letters providing all relevant details of the visit will be sent out to parents beforehand and parents are required to give permission via a return slip. Parents Evenings are also held before residential visits to give you all the information you need and an opportunity to answer any questions/queries you may have.
Smart uniform appropriate to the time of year should be worn on most visits (you will be advised which ones do not require this) and this helps give the children a sense of identity and responsibility, fostering pride in being part of Read School.