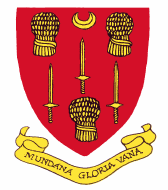 Read School was founded from the endowment declared in the will of Charles Reade dated 1667.
The school, erected at Drax, was designed as a free school, for the habituation of the schoolmaster "to instruct the children of the parish without charge, to read, write and cast accounts, and further to teach them Latin, Greek and Hebrew, and other languages as occasion should require".
From 1902 until 1967 the school was known as Drax Grammar School and was a voluntary aided grammar school serving the Selby and Goole areas. In 1967, a decision was taken to extend the schools in Selby and the Governors at Read School had to decide whether to become independent or to close the school. The decision for independence followed and the school became known as Read School.
Well-known and respected in the area, Read School is now a fully co-educational, boarding and day school, taking children from the ages of 3 to 18. A wide range of academic studies is offered at GCSE and A-Level, together with a full programme of sports, drama, music, Combined Cadet Force (CCF) and adventurous activity. The Read School CCF was founded in 1914 and is one of the oldest cadet forces in the country.
A School History Club invites pupils to explore the school's rich history in the local community and events such as Remembrance Day serve to commemorate the 51 former pupils of the School who gave their lives in World War I and II.
The school has a current roll of 249 and celebrates its 355th anniversary in 2022.
---