Music
Read School has a thriving music department where pupils of all ages engage with music lessons, both as part of the academic programme and as a valued extra-curricular activity.
Music is taught in Junior and Senior School by specialist Music teachers. All pupils have one 55-minute class music lesson per week, rising to three in Years 10 and 11. The Moloney Trust Fund kindly donated a suite of Mac computers (with Sibelius and Logic) to the Music Department in 2019, and these programs are utilised in class music lessons.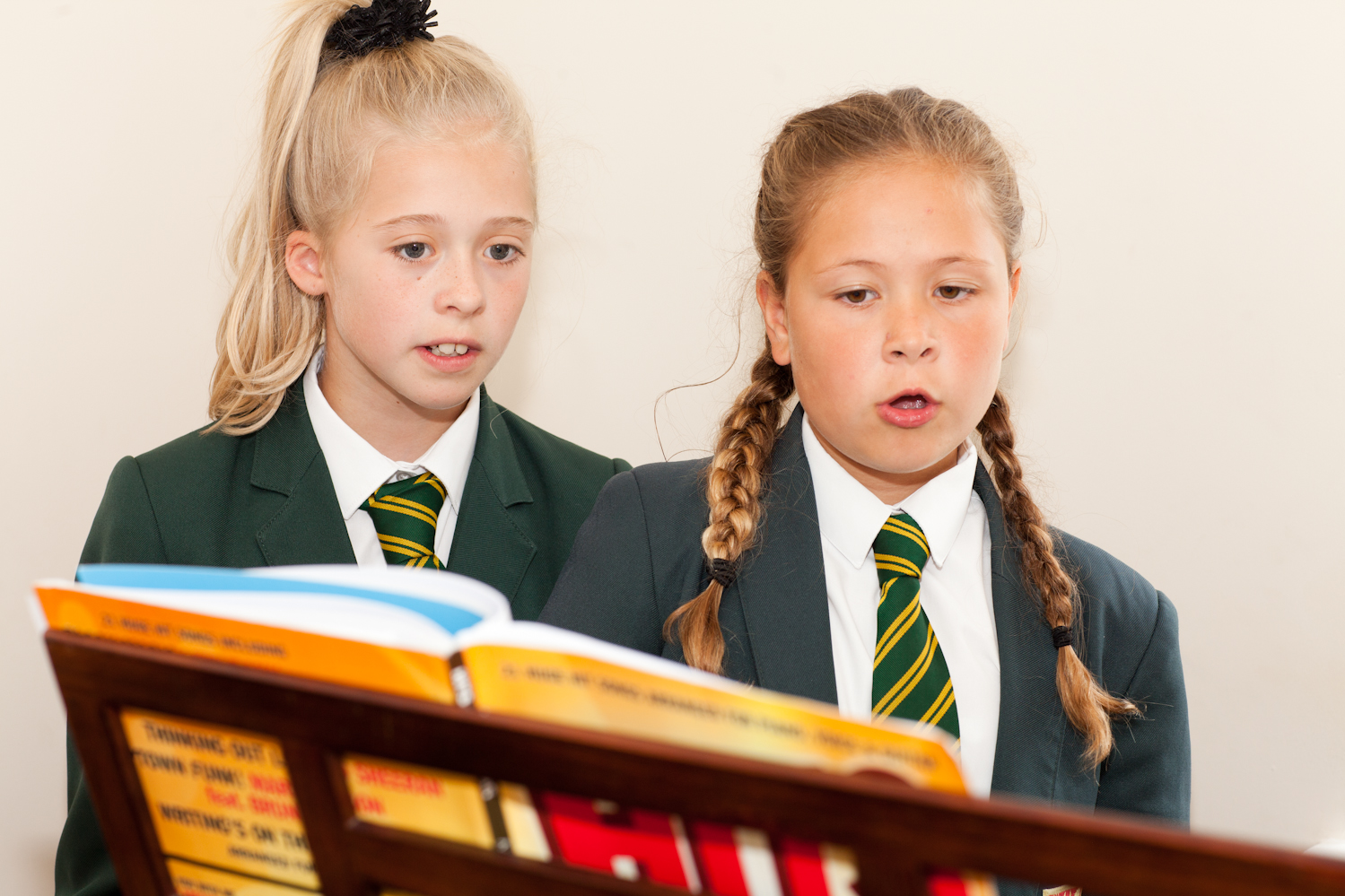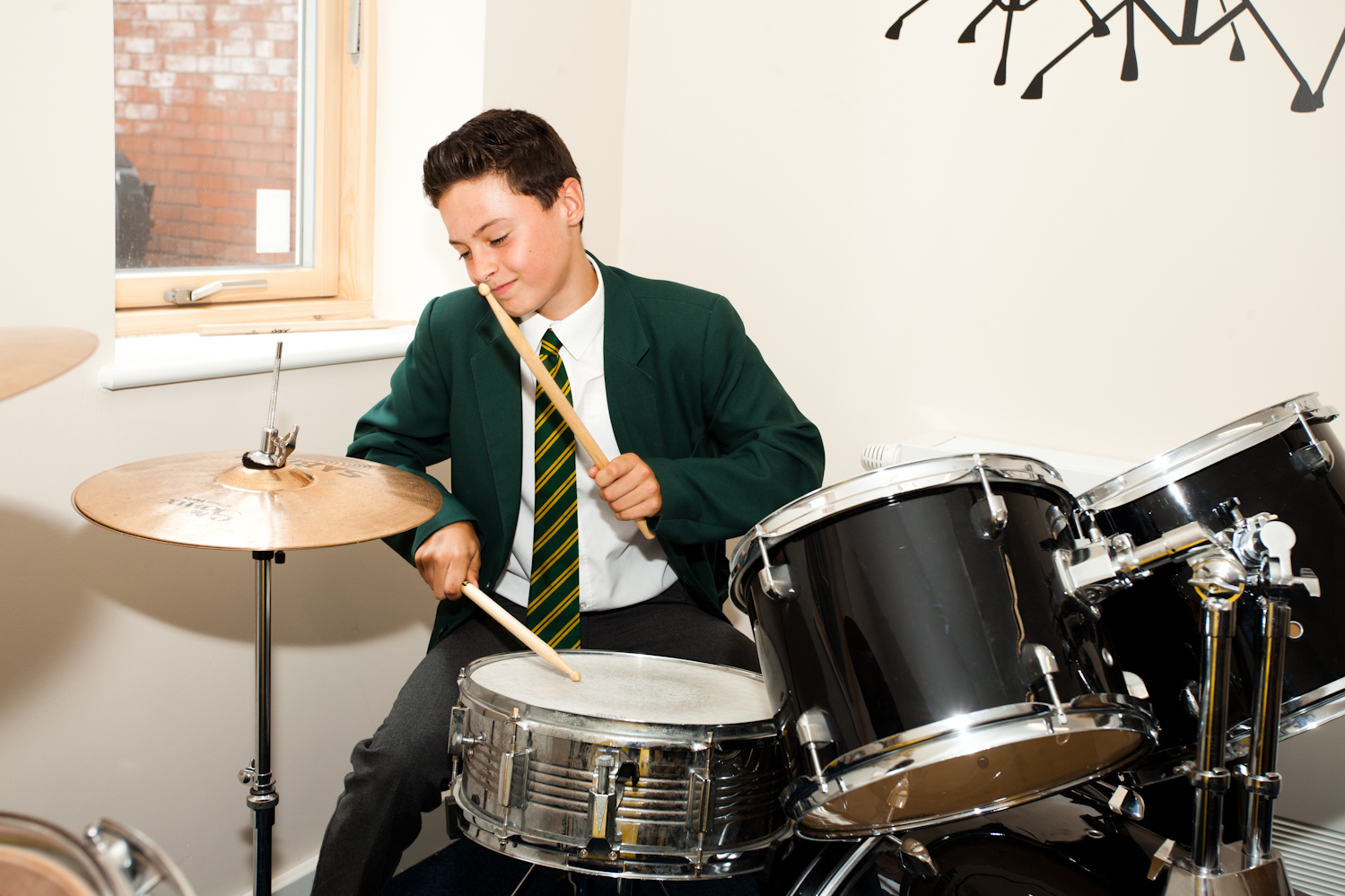 Junior School Music
Emphasis is placed on practical music-making. Schemes from the Charanga website are used (alongside specially created teacher schemes).
Years 3 &4 - work covered includes: singing (plus instrumental accompaniment) and learning to play the recorder. Basic theory notation (treble clef and simple rhythms) is also undertaken.
Year 5 - work covered includes: Sea Shanties, Brass and Woodwind Instruments, Bird Song. Basic theory notation (treble clef and simple rhythms) is also undertaken.
Year 6 - work covered includes: Ostinati, Music for Festivals, The Voice and Magic and Mystery. Basic theory notation (treble clef and simple rhythms) is also undertaken.
Key Stage 3
Emphasis is placed on practical music-making. Schemes from the Charanga website are used (alongside specially created teacher schemes).
Year 7 - Work covered includes: Families of Orchestral Instruments, Elements of Music, Programmatic Music and Gamelan. Theory is also undertaken (treble clef and dotted rhythms).
Year 8 - All pupils learn/revise their keyboard skills. Work covered includes: Classical Music, Keyboard Instruments, Rap and Indian Music. Theory is also undertaken (bass clef and ledger lines).
Year 9 - All pupils are encouraged to use the instrument they learn (or keyboard) in group performances. Work covered includes; Rock 'n' Roll, Blues, Ragtime, Reggae, Song Writing. Theory is also undertaken (mini set works and key vocabulary terms in preparation for GCSE).
Key Stage 4 AQA GCSE
YEAR 10
Lessons cover: study of the four Areas of Study (Area of study 1: Western classical tradition 1650–1910; Area of study 2: Popular music; Area of study 3: Traditional music; Area of study 4 Western classical tradition since 1910) required for the AQA examination, performance requirements, and composition techniques.
YEAR 11
Lessons cover: revision of the Areas of Study and examination papers, composition of free composition and brief composition set by AQA, and performance (Solo and Ensemble pieces).
Key Stage 5
A-Level Music is now offered at Read School.

Extra-Curricular Activities
The Music Department organises a variety of concerts, church services, assemblies and shows throughout the year. Many pupils also take part in our different musical ensembles, which include: Harmonise (Audition Choir), Offbeat (Year 7 and 8 Choir), Band Nite (small music ensembles) and Theory group (training for ABRSM examinations), as well as rehearsals for our annual musical production. We even have a staff choir which performs regularly at our church services.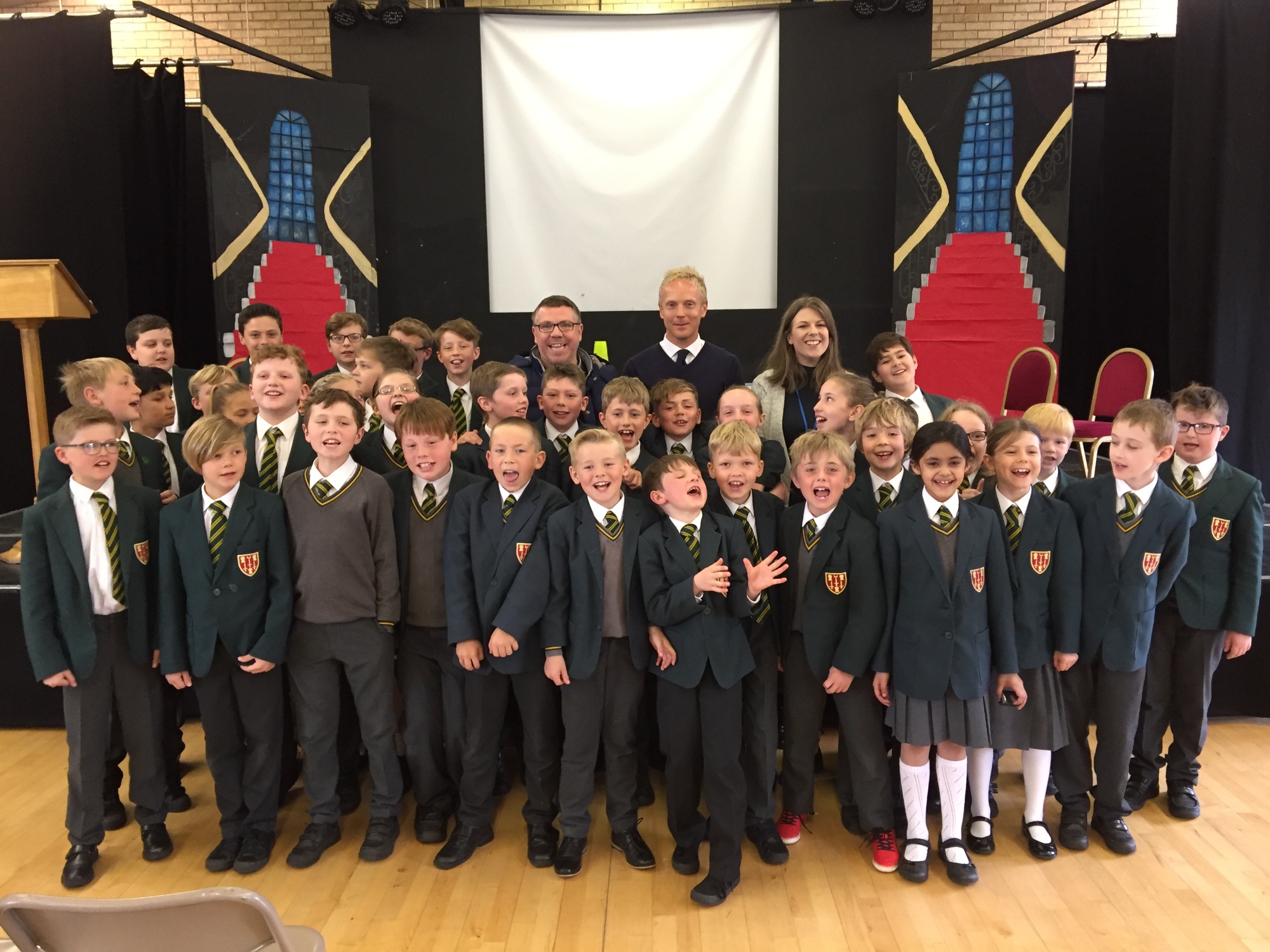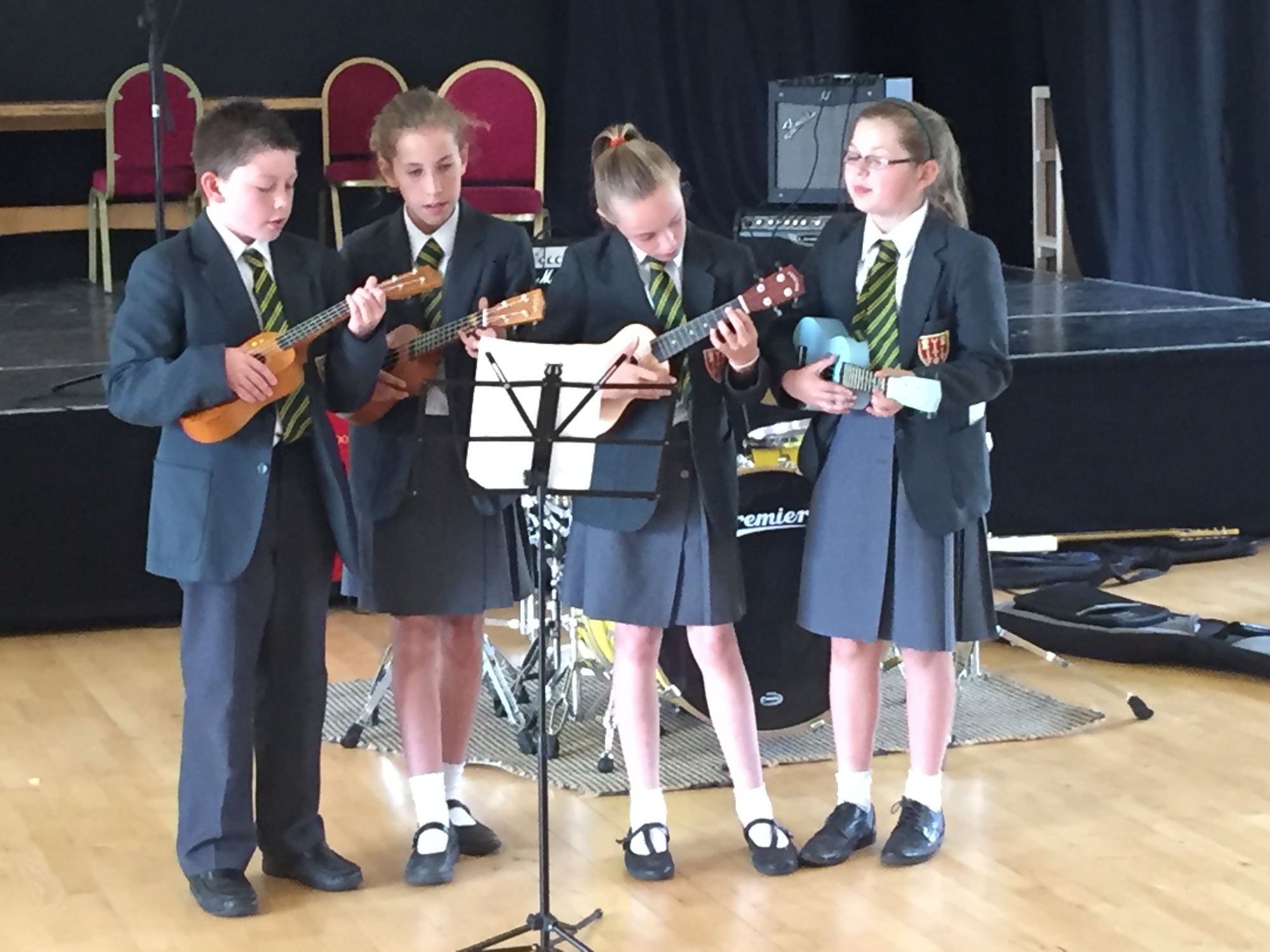 Annual production
The Music Department is heavily involved in the annual music production, which is The Wizard of Oz for 2022. Previously, we performed Beauty and the Beast, The Sound of Music and Annie.
A large number of pupils take part in the performing (singing/acting) and others help make the set and props. Our wonderful costumes are created by our talented parents. These shows reach astonishingly high standards and are always an evening to remember!
Church Services
The Music Department has a close connection with St Peter and Paul Church, Drax, and provides all the music for a variety of services. These have included: Harvest, Remembrance, Nine Lessons and Carols, Easter, Memorial Services and Commemoration Day.
Concerts
Winter
The Winter Concert showcases the immense variety, and high standard of music-making at Read. It gives the opportunity for some of our younger members of school to perform for the first time, after only a few lessons on their instrument, as well as hearing the professional music-making of our older pupils. Previously we raised money for the Fishlake Community after the devastating floods.
Class
Class concerts are regularly held in lessons and for parents. In a concert, Years 3 and 4 played a song about the power of Music, while Years 5 and 6 performed Sea Shanties. All years played on a variety of instruments – including piano, clarinet, trumpet, guitar, drums and violin – as well as glockenspiel.
Talent Show
An annual feature of the school calendar is 'Read's Got Talent'. Musical, and other talents, (ranging from roller skating to hoverboard dancing!) are showcased to a panel of selected judges (teachers and parents). Prizes are given for the best Senior and Junior entries, Entertainment and Audience Vote.
Moloney Trust Music Competition
Each year, over 60 musicians perform in the annual Music Competition. There is a variety of categories, ranging from solo items (both instrumental and vocal) to ensembles, covering different abilities (from beginner to accomplished performer). An external adjudicator is invited to judge and prizes are awarded.
The Moloney Trust
The Richard Moloney Trust was created by Read School Headmaster, R.E.F. Moloney for the 'improvement, development, education and appreciation of Arts & Music at Read School in all its aspects'. The Trust Fund was created on 30th September 1991 to be activated upon his death. Since its inception, the Trust has made generous grants to the School totalling over £100,000, for which we are immensely grateful.
The Read School Moloney Trust Competition is an annual event which is kindly sponsored by the Moloney Trust.
The legacy of Mr Moloney lives on at Read School in the broad take-up of music lessons in school and the talent and enthusiasm of our young musicians.
Other events
Previously, our two choirs visited Drax Social Club to entertain members of Age UK. Recently, we performed for The Dementia Society at Mansion House Care Home with delighted responses from residents, their families and carers.
We have been very fortunate to have the Selby Bell ringers coming in to perform on a few recent occasions for some of our pupils. We are establishing close links with the bell ringers to continue this local tradition of bell ringing at Read School. Some pupils who tried this ancient skill are already showing promise, and will use them in concerts and particularly for Christmas Carols going forward.
Music Soc is a society that is designed to encourage pupils to listen to live music around Yorkshire and visits to local productions are organised termly. Recent performances have included: Guys and Dolls, The Nutcracker Ballet, Joseph, The Wizard of Oz and Matilda.
Meet The Peripatetic Team
If you have ever wanted to learn an instrument, Read School is the place to be. We offer weekly (25-minute) tuition in: clarinet, cornet, drums, flute, guitar (electric and acoustic), oboe, piano, recorder, saxophone, singing (pop, musical theatre and classical), trombone, trumpet, tuba, ukulele, viola, violin by our talented peripatetic team.
The Talented Peripatetic Team:
Ms Clarke (strings) (BA, MA, PGDip, MISM)
Mr. Cocker (guitars, ukulele)
Mrs. Crompton (brass, keyboards) (MMus, BMUs, LTCL, PGCE)
Mrs. Farmery (woodwind) (BA, ALCM, LTCL, PGCE)
Mr. Moulson (keyboards, singing, woodwind) (BA Open)
Mr. Sharp (drums)
Annual music examinations take place for ABRSM, LCM, Trinity Guildhall and Rock School, and the school is a centre for ABRSM theory examinations should pupils wish to take part in these. Free taster lessons are available on any instrument, and Junior School pupils have the opportunity to have half-termly trials in woodwind and string instruments, gaining an Arts Award.